HISTORY WALKS AND TALKS AROUND HYTHE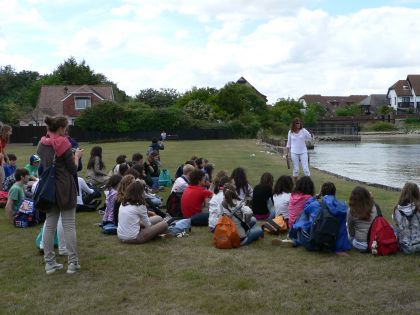 Why not take a guided walk around Hythe? Lasting around 45 minutes you will hear why Hythe's unique physical feature, The Hard, gave rise to the historic links to
Old Saxon Southampton, the medieval-town and into modern times.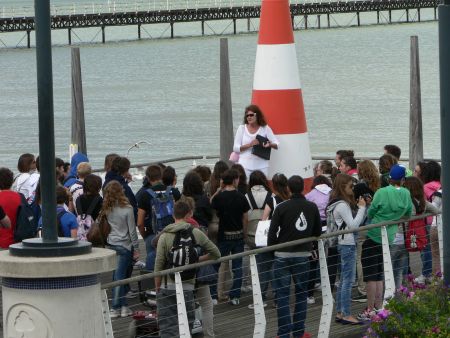 Hear how the heart of the village grew between an ancient lagoon and Southampton Water, and how the wherrymen of Hythe took part in important events like the English Civil War and the plans to defend England from the Armada invasion.
View Netley Castle and the Royal Victoria Country Park from the promenade and learn something about past residents of Hythe including
Hubert Scott-Paine, Sir Christopher Cockerell and Laurence of Arabia.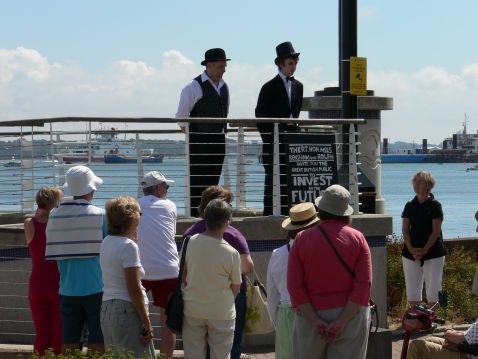 Find out how local businessmen and landowners
saved Hythe from decline by driving
forward the design and building of the
pier and how a train was brought from
the Avonmouth Mustard Gas Factory to allow passengers and goods to travel the 2,100 foot pier.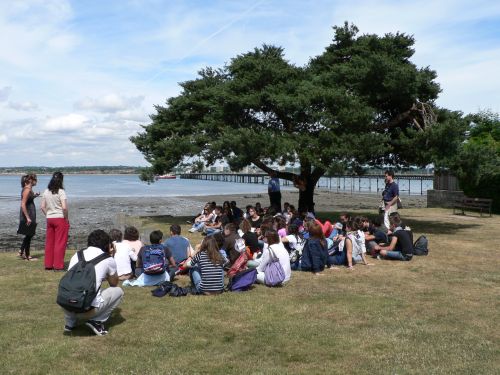 Hear how the pier has been
damaged on more than one occasion over the years and how with the help of the local community the last major break in the piers structure was overcome to
allow the current ferry service
to continue making its regular
journeys to Southampton.
History Walks start from outside
entrance to Hythe Pier.
Please ring for availability.
Walks by appointment only.
A small donation would be gratefully
appreciated to help cover costs.
Sarah Marsden
Phone 07971 272 477
E-mail marsdensa@aol.com
Available Talks.
Hythe.
The history of Hythe the pier, train,& the ferries.
Southampton.
A Tale of 3 settlements. Roman,Anglo Saxon Medieval to WW2
Beaulieu River Estuary.
From King John to WW2
Queen Victoria.
Grandmother of Europe. British Kings,German Emperor, Russian Empress,Four Queens and 1 Saint.
Coming soon for Autumn 2020.
Neanderthal to Englaland.
A brand new, fully illustrated talk taking you from the first hominds to colonise what became the British Isles, on a journey through our Stone Age past, the development of stone tools, the Bronze Age, Iron Age,Romans & the abandonment of Britain to the Dark Ages. Learn about the early pagan Saxons, the coming of the Christians and the horror of the Viking incursions.
Learn how Alfred,his son, daughter and grandson fought back to unify the country of Englaland.