The villagers of Hythe were occupied in a mixture of agriculture, fishing and ferrying, they lived around a tidal lagoon with a very narrow entrance through which small boats could pass to moor in the sheltered waters. During the middle Ages the size of vessels visiting Southampton increased to such an extent that they could not land their cargos directly onto the quays.
They anchored in the river and the boatmen of Hythe acted as lightermen, transferring the goods from ship to quay.
The village of Hythe lies on the western shore of Southampton Water adjoining the New Forest. In the area now known as the Waterside, Hythe is the central village of numerous small communities now vastly expanded by housing serving the petrochemical industries in the Waterside as well as an overspill to the City of Southampton.
Hythe with its sister communities of Dibden and Dibden Purlieu are now part of the Parish of Hythe and Dibden but until 1913 Hythe was a detached part of Fawley Parish completely surrounded by Dibden Parish.
Hythe has busy shopping centre with ample parking. The area is steeped in maritime history both ancient and modern. It has seen the maiden voyages of many of the worlds Super-liners from the Titanic in 1912 and the Queen Elizabeth in the thirties to the QE2 and more recently the Queen Mary 2 along with many other vessels.
Hythe has also had some very famous residents and visitors including T E Laurence (Laurence of Arabia) and Sir Christoper Cockerell (inventor of the hovercraft). The pier has been visited by King George VI prior to the embarkation of WW2 troops to Normandy, Kaiser Wilhelm during visits to his Grandmother Queen Victoria.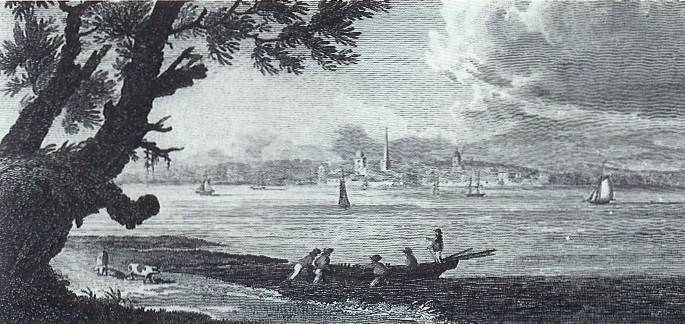 For more information see
History talks page
or
contact us via contacts page